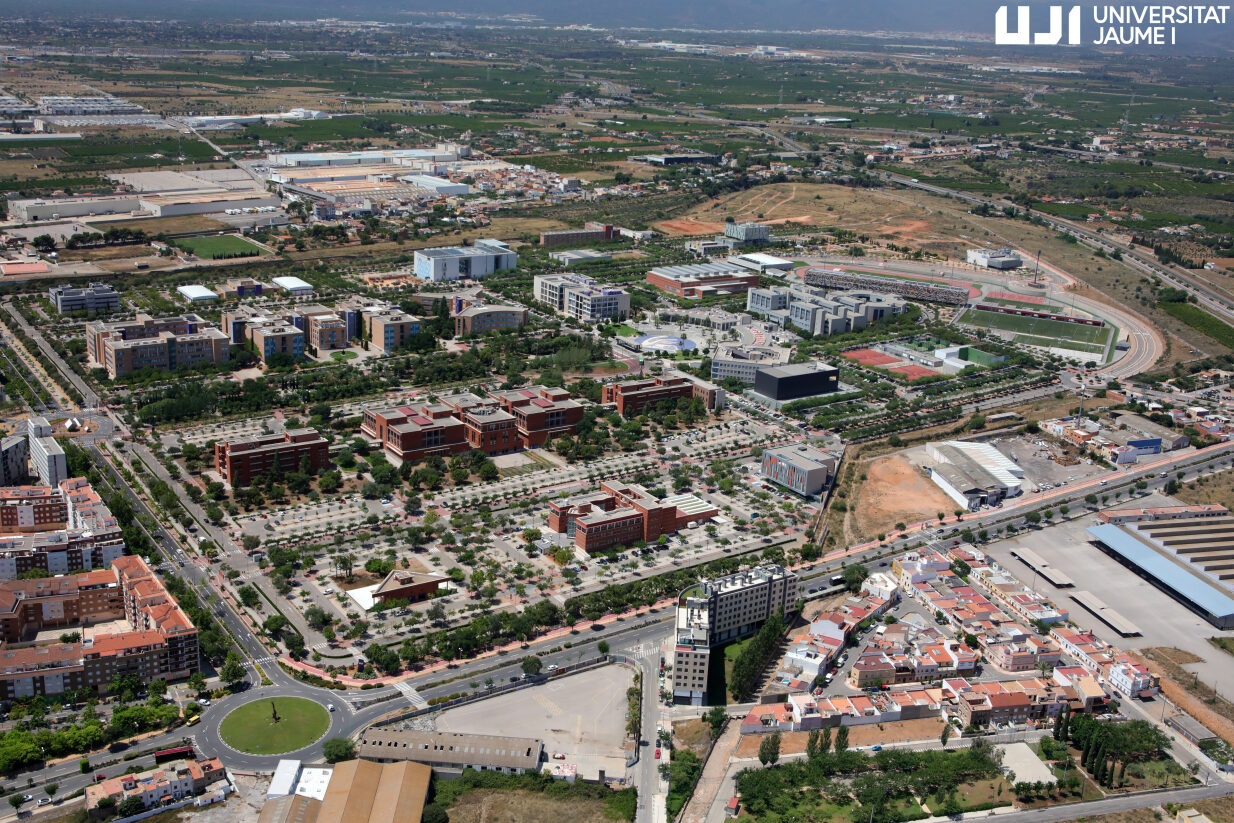 The Universitat Jaume I (UJI) is the only public university in the province of Castelló. Located on the temperate eastern coast of Spain, it has four faculties and an academic community of around 14,000 students and more than 2,200 teachers/researchers and specialist/administrative staff that contribute to fostering critical awareness and the social, economic and cultural development of the Mediterranean provinces.
Founded in 1991, the UJI has gained a reputation for its rigorousness and scientific relevance. It currently ranks among the top 4.5% of universities in the world as well as the leading Valencian university and the third in Spain in terms of the number of high-impact researchers. It has a Science, Technology and Business Park that allows companies and research groups to interact and also a Research Centre for Robotics and Underwater Technologies, which is the first of its kind in the Valencian Community.
The UJI also stands out for its international outlook, which is a key aspect guiding all its activities. Nearly 10% of its postgraduate students are from abroad and each year more and more students enrol in mobility programmes. It currently has academic links with more than 300 universities worldwide, three international clubs and a network of ambassadors in more than 60 countries that supports its ambitious Internationalisation Plan for the coming years.
184 research groups and 14 research institutes
4 faculties
397 agreements with foreign universities and other institutions
+100 ambassadors around the world
More than 300 days of sunshine a year