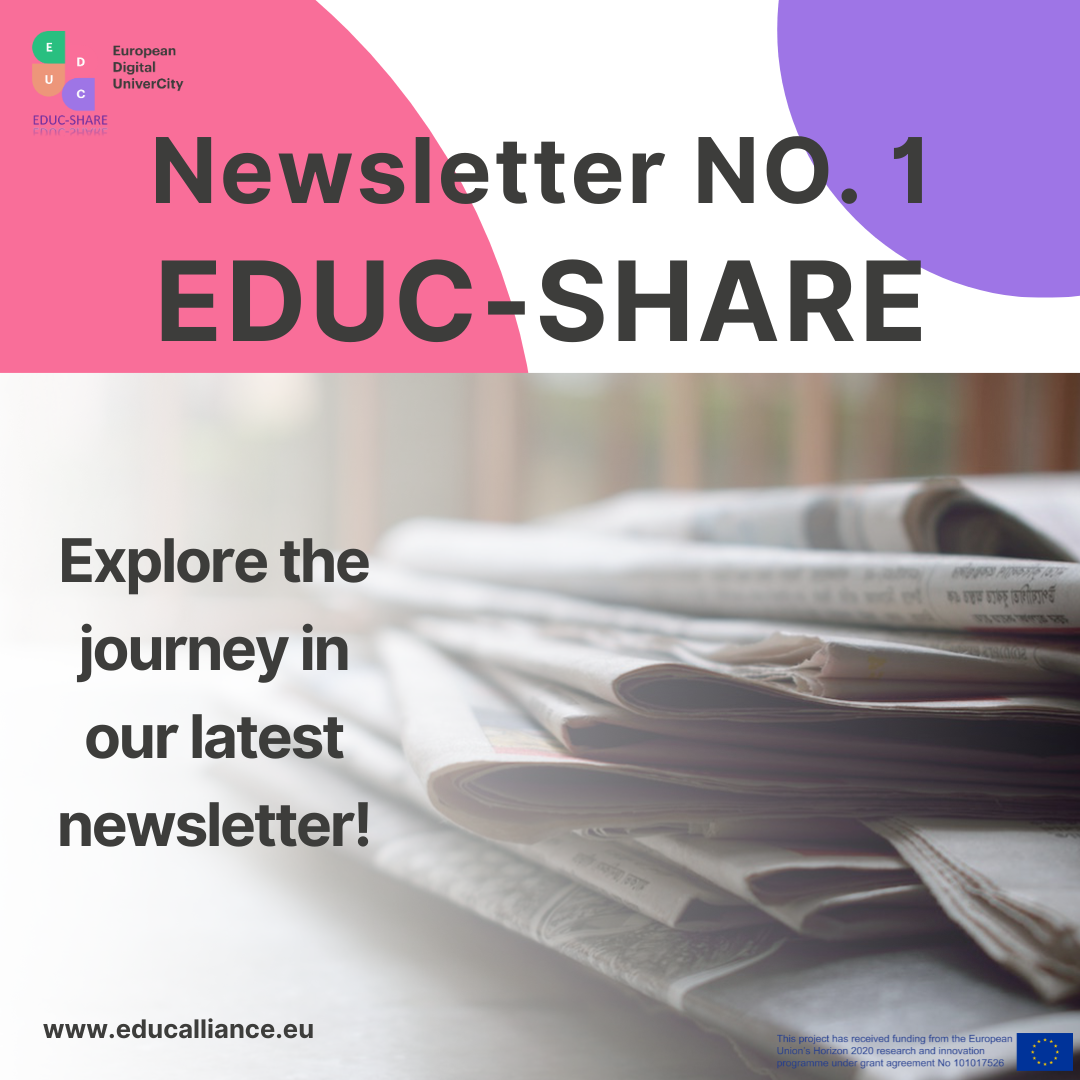 20/10/2023
As we wrap up an exciting chapter, we take a moment to reflect on the incredible journey we've embarked on together. EDUC-SHARE, the Research and Innovation arm of the EDUC European University Alliance, has achieved significant milestones, pushing the boundaries of collaborative research, innovation, and academic excellence.
Key Achievements:
Multidisciplinary Collaboration: We've pioneered the development of pilot tools and methodologies that enhance multidisciplinary collaboration, fostering an environment of open science and knowledge sharing.
Global Challenges: Through a long-term roadmap, we've identified and begun to tackle critical global challenges, demonstrating the power of a united, multidisciplinary approach within the EDUC European University Alliance.
Career Development: Our commitment to an open, inclusive, and ethical work environment has shaped a career development agenda aligned with the HRS4R process. Together, we've set common policies in ethics, equality, and parity.
Stay tuned for more updates, insights, and the release of our final newsletter as we celebrate the culmination of EDUC-SHARE and look forward to a future filled with continued growth and collaboration.