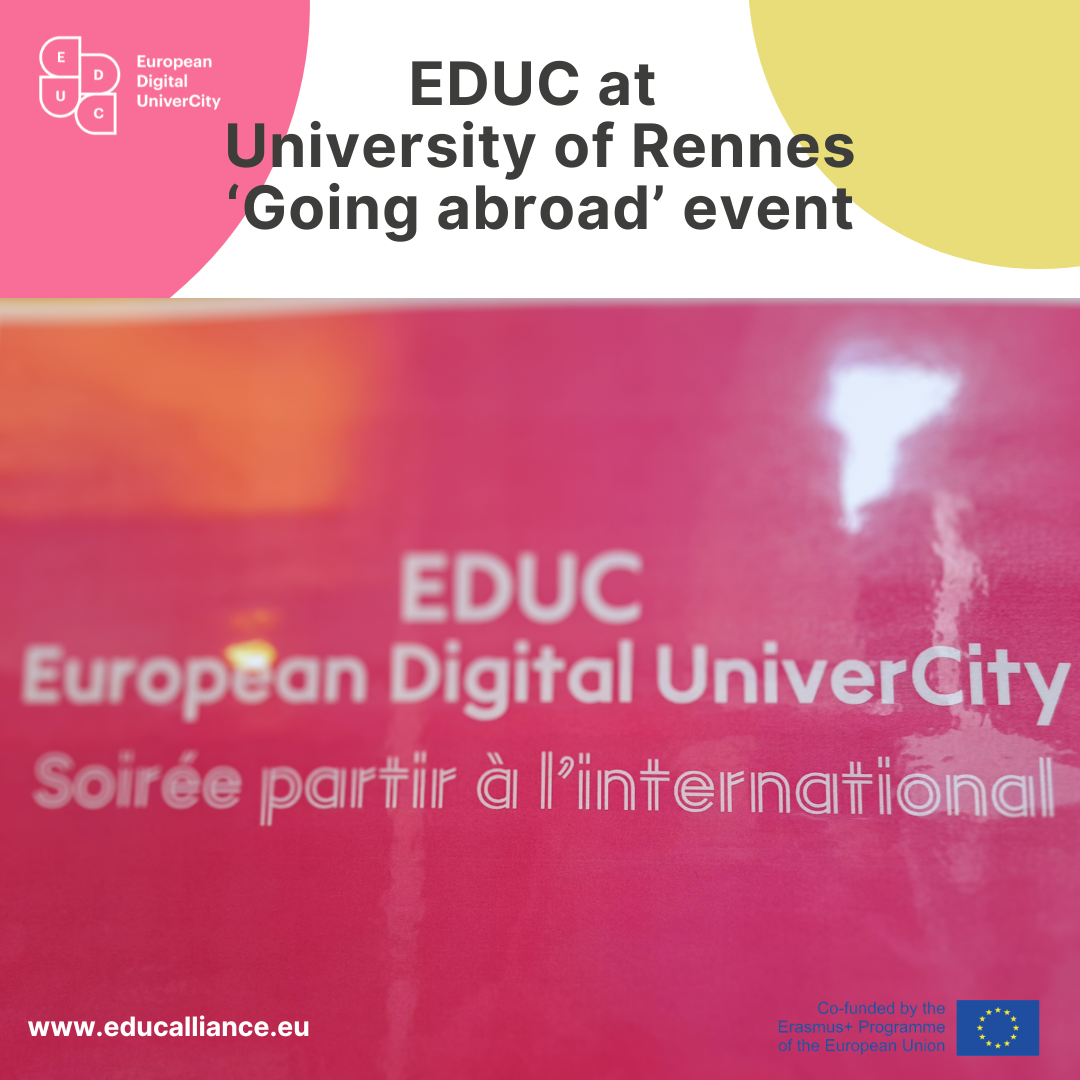 17/10/2023
On October 11, the University of Rennes held its 'Going Abroad' event Soirée partir à l'international to celebrate Erasmus Days.
It was an excellent opportunity for students to find out more about their mobility plans and to ask questions while discovering the services offered by the University. The local EDUC team and the EDUC Student Representative from the University of Rennes were on hand to introduce the European Alliance and its activities to the students!
A wonderful moment of exchange and conviviality full of information and advice! Special thanks to the organisers, colleagues and students who came to our booth; it was an absolute pleasure to spend this inspirational night with all of you!
Virtual, short, hybrid or physical, find the EDUC formula made for you!