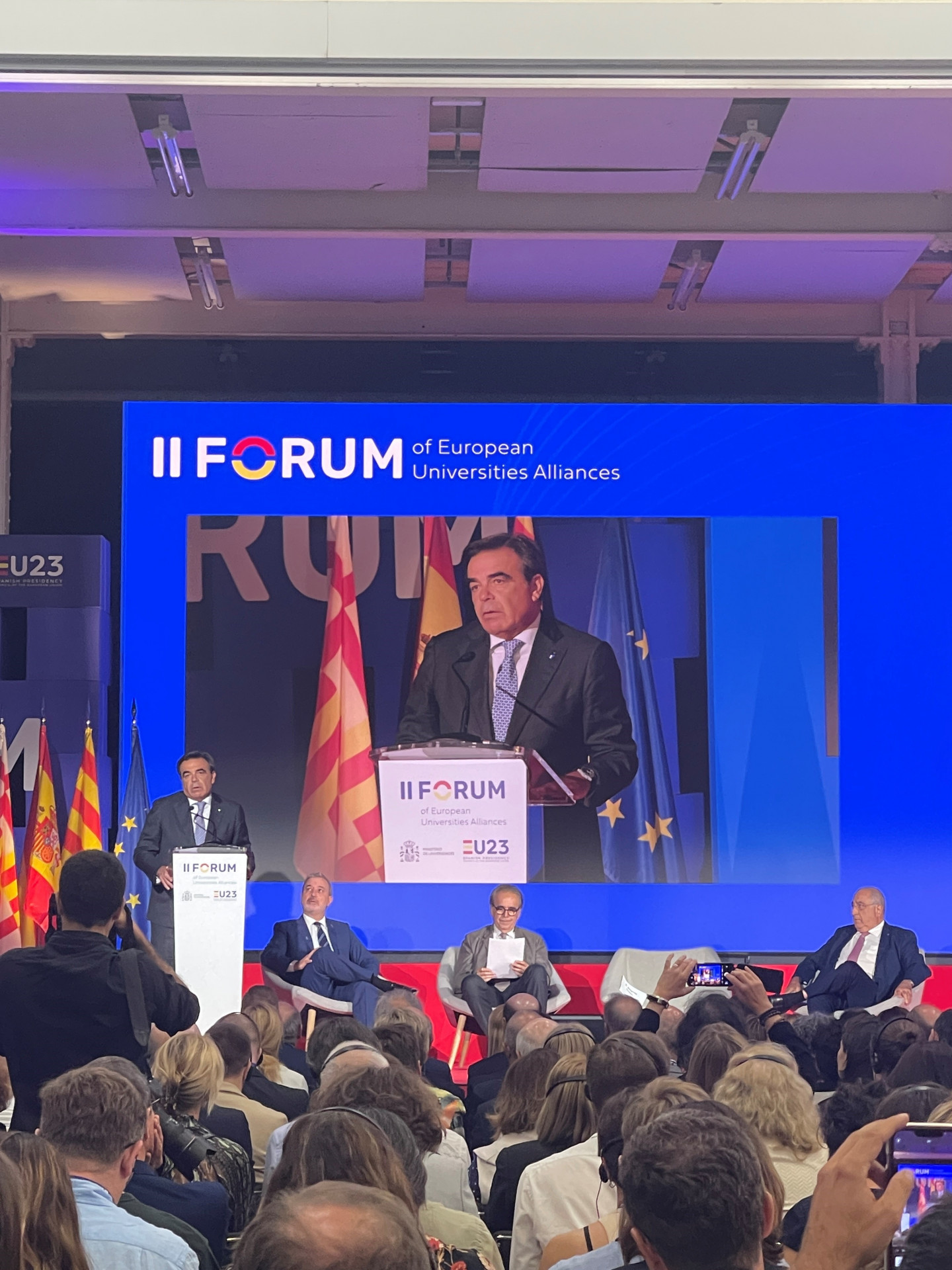 14/09/2023
By invitation of the Spanish Presidency of the European Council, EDUC is thrilled to participate in the Second Forum of European Universities Alliances in Barcelona.
On 14 and 15 September 2023, numerous representatives from the now 50 European alliances are contributing to the discussions on fundamental topics about the future of the initiative. Among them also two representatives from the coordinating university, the University of Potsdam.
During the inaugural session, Vice-President Margaritis Schinas of the European Commission emphasized the relevance of higher education institutions in coping with current global challenges and in building a sustainable future for Europe in the world. The long-term transformation process of the alliances is supported by the unprecedented budget of 1.1 billion € ever allocated to education and mobility by the European Commission for the program phase 2021-27.
The coordinators and representatives of the alliances continue to co-create together with the Directorate General Education and Culture a sustainable investment pathway and a longitudinal monitoring framework to measure the overall impact of the initiative on the European Higher Education and Research Area. EDUC is proud and committed to continuing its exciting journey becoming a truly European university profiting from the diversity of its (associated) partners.