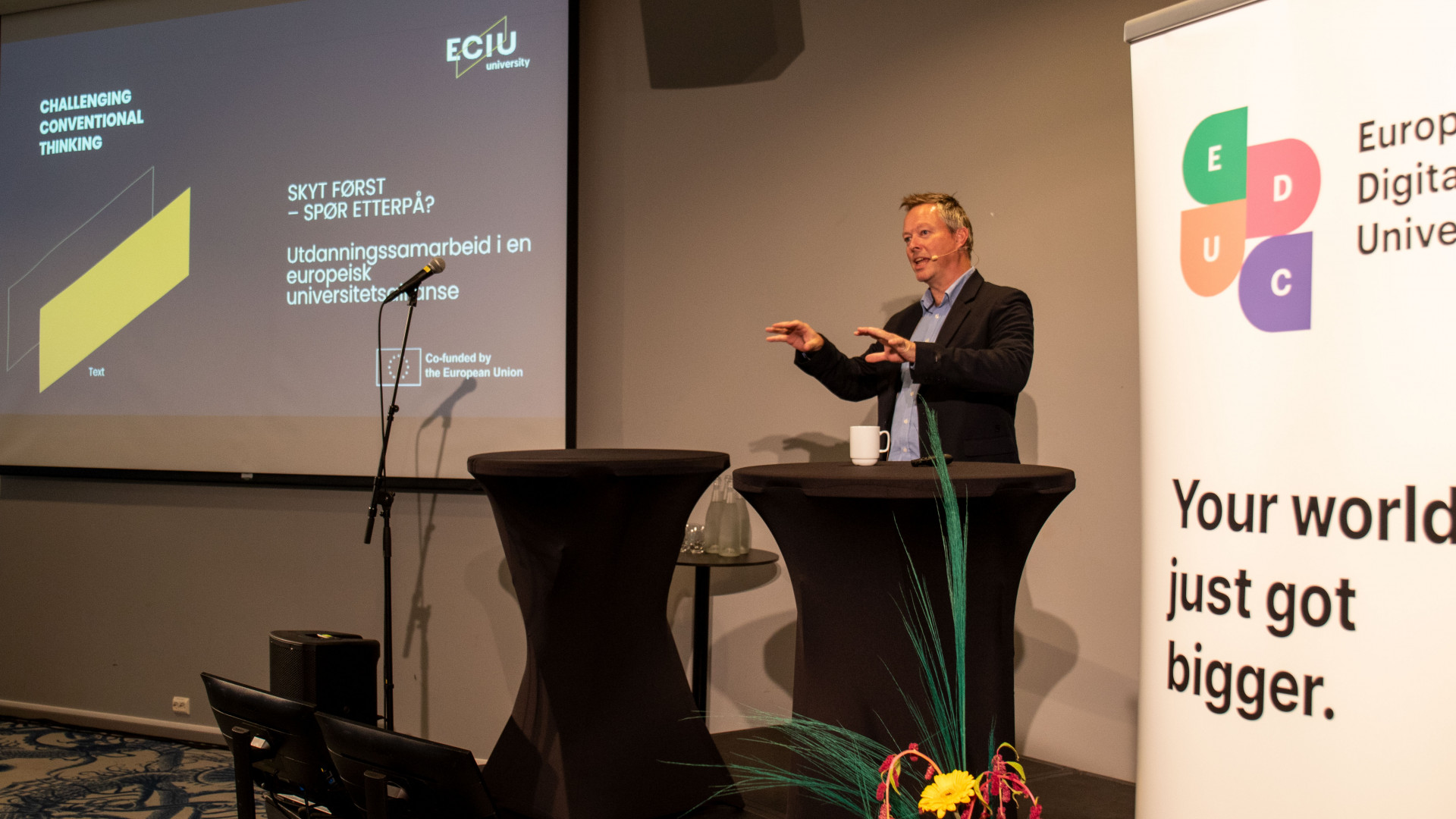 05/10/2023
On Tuesday, 26 September, approximately 100 leaders at the University of South-Eastern Norway joined in a physical "EDUC Tea Session".
USN leadership was gathered for a strategy seminar on the peninsula Langesund, located by of the entrance to the Frierfjord. The entire morning of Day 2 of the seminar was designated to putting the EDUC alliance into practice, thinking innovatively about internationalization, and exploring the possibilities that lay within EDUC.
The University of Stavanger's institutional coordinator for their European university alliance ECUI, Mr. Trym Holbæk, started of the session by giving a spark-setting presentation of their work and results. Following this USN's institutional coordinator Heidi T. Knutsen challenged all USN's leaders to investigate how each of their units could contribute to and benefit from cooperation within EDUC.
All the participants joined one of the eight café tables to discuss their wanted topic amongst the following:
• Innovative learning methods: New forms of mobility and flexible education.
• Research and society: How to connect the collaboration to our own R&D centers?
• Regional collaboration through our ecosystems; industry and business.
• Regional collaboration with a focus on the public and voluntary sector.
• Collaboration for competency development for administrative and academic staff.
• Sustainability in USN's operations and practices – what can we learn from each other?
• Bilateral collaborations – how can we structure ourselves to establish close academic ties with alliance partners?
This was a wonderful experience with valuable and useful information sharing plus fruitful discussions. And lots of tea.