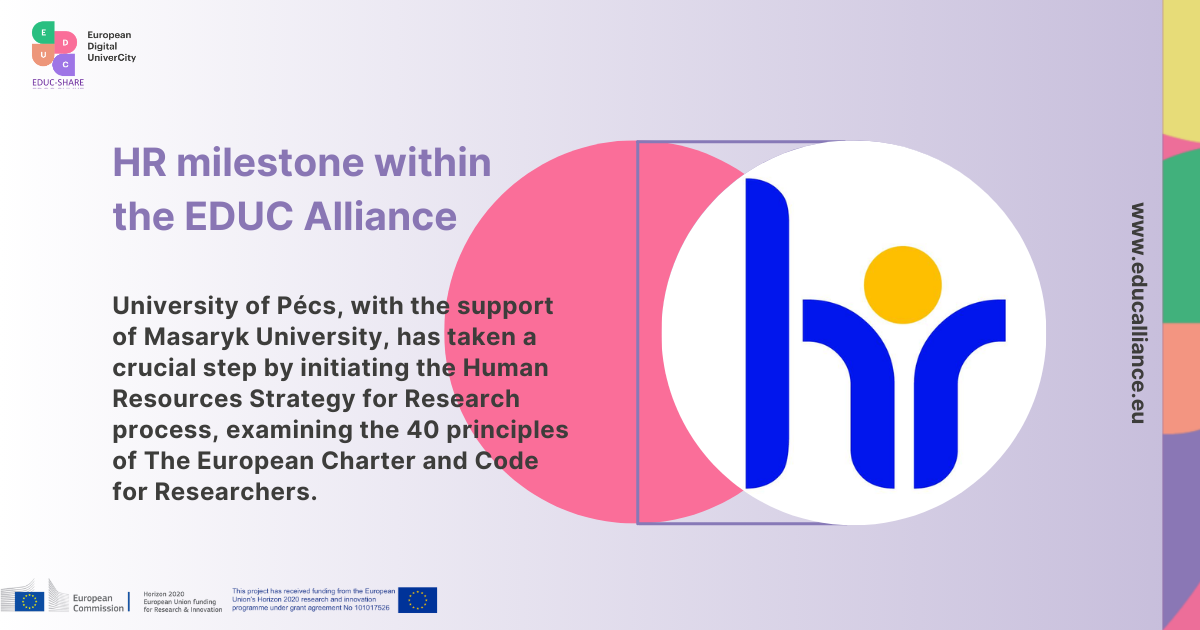 26/10/2023
As an EDUC European University Alliance member, the activities aimed at the research career model of the University of Pécs have reached a new milestone. Members of the EDUC Alliance pay special attention to their researchers, so in the EDUC-SHARE project, the members have decided that every partner university will participate in the Human Resources Strategy for the Research process, which focuses on the targeted development of the research field. The University of Pécs started this journey with the support of the Czech Masaryk University and prepared its self-reflection on the European Charter and Code for Researchers' 40 points, formulated in a gap analysis.
In the fall of 2023, the University of Pécs signs its official commitment to the European Commission and begins the journey to obtain the HR Excellence in Research Award. In the next phase, based on the gap analysis results, we will develop an action plan focusing on the research field.
Thank you very much for your support!