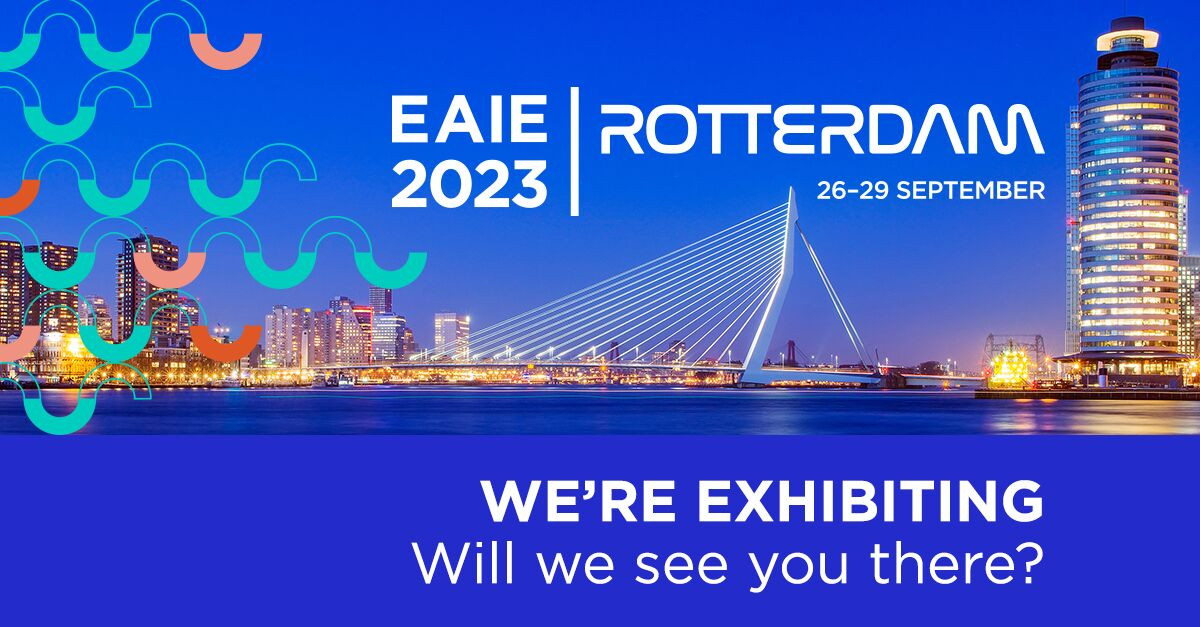 27/08/2023
We are pleased to share that we'll be participating in the esteemed 33rd Annual EAIE Conference and Exhibition in Rotterdam from September 26-29, 2023. This year's conference theme, 'Connecting currents', perfectly aligns with Rotterdam's maritime heritage, as well as symbolizing the dynamic currents of opportunities and challenges in higher education.
Visit us at Booth C14 as we take this opportunity to:
Enhance Visibility: EDUC Alliance is committed to advancing its presence in the European higher education landscape.
Exchange Insights: Join us for engaging conversations and the exchange of best practices with fellow colleagues and stakeholders.
Celebrate Achievements: We proudly showcase the milestones achieved during our four years of collaborative excellence.
Amplify Our Voice: EDUC European University Alliance represents a unique perspective that contributes to shaping the future of higher education.
We warmly invite all attendees to drop by our booth during the exhibition.
For more details about the EAIE Conference and Exhibition, please visit: https://www.eaie.org/rotterdam.html
Let's connect and inspire at #EAIE2023!
Your world just got bigger.