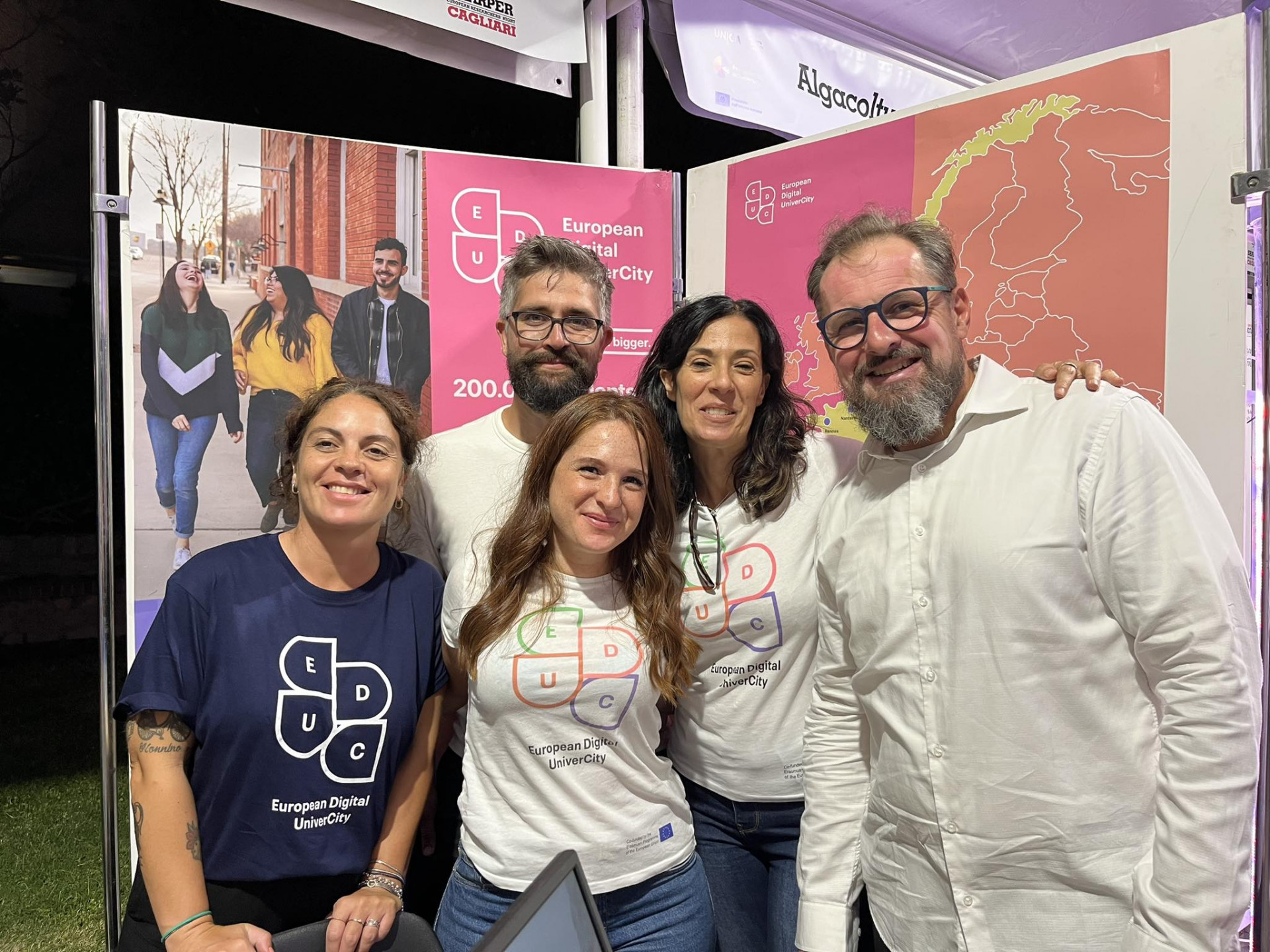 05/10/2023
On Friday, September 29th, 2023, the EDUC and EDUC-SHARE teams participated in a booth at the Sharper European Researcher's Night organized by the Directorate for Research and Territory of the University of Cagliari. The event allowed the community to engage with the world of research through interactive workshops and talks and enhanced the role of researchers and their contribution to society. Furthermore, it was an occasion to disseminate information about EDUC, EDUC-SHARE, and their activities, actively involving the attendees. By answering specific research-related questions, guests had the chance to win an EDUC gadget. Thanks to the citizens' feedback, we were able to gather opinions on the initiative and on topics related to the world of research, which are also valuable for EDUC-SHARE tasks. This format of engaging the public and bridging the gap to the World of Science saw a significant turnout from the local community. It represented an opportunity to discover, experiment, discuss, and address controversial issues and social challenges that create a merge between researchers and citizens. More information: https://www.sharper-night.it/sharper-cagliari/
At the same time, the University of Cagliari organized a BIP program called The Mediterranean at the Centre of Chinese Development Strategies; within this program, two academic staff members from the University of Pécs, Prof. István Tarrósy, Institutional Coordinator of the EDUC European University Alliance, Director of the International Centre and Dr. Zoltán Vörös, Associate Professor participated as guest lecturers.
These two programs allowed other successful formal and informal EDUC partner meetings and staff gatherings to strengthen the EDUC academic and non-academic ties between the EDUC universities.
EDUC – Your world just got bigger!