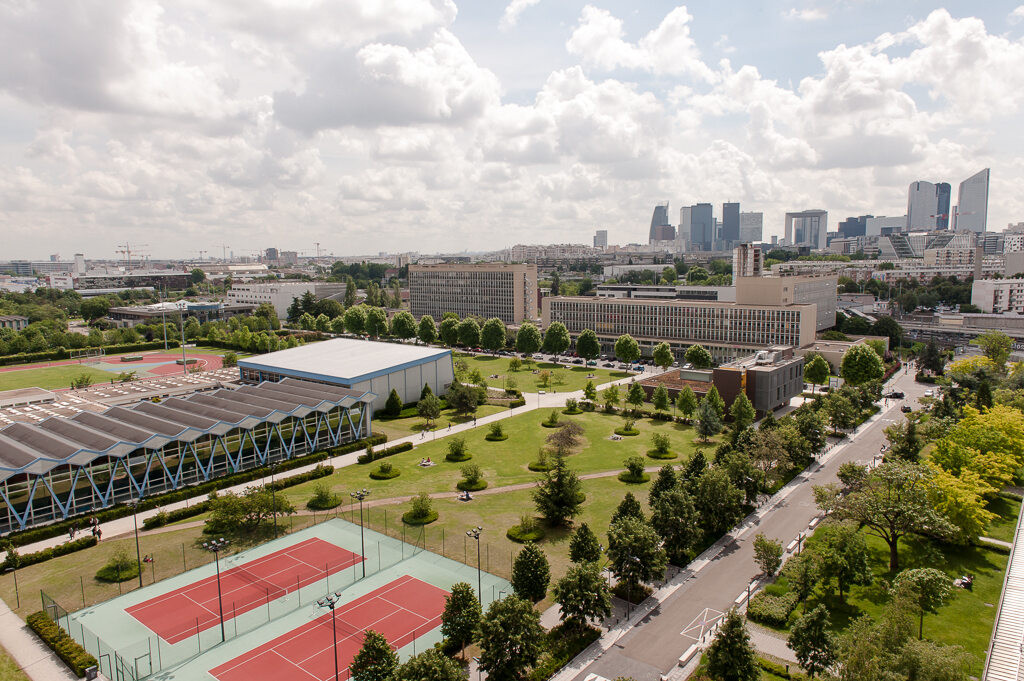 Paris Nanterre University, created as an annex to La Sorbonne University in 1964, is located in the west of Paris, next to La Défense, the largest business district in Europe. Including four campuses (Nanterre, Ville d'Avray, Saint-Cloud, and La Défense), the university welcomes more than 34,000 students every year, 17% of them international students.
Paris Nanterre University covers the entire field of human and social sciences (arts and literature, social sciences, law and political science, economics and management, psychology and education) as well as mathematics, energetics, and the sciences of sports and physical activities.
A research-intensive university, Paris Nanterre University counts 6 doctoral schools, 1,000 teachers/researchers, and 250 researchers affiliated to one of the 40 laboratories of the university. Its scientific activity relies on outstanding documentary facilities such as La Contemporaine (a unique library, archive center, and museum on contemporary worlds), a training center for book trades, and the MSH Mondes.
Its 32-hectare main campus, the largest in the Paris area region, provides a unique green environment to its community. It supports more than a thousand student housing units, several food services as well as a wide variety of cultural and sports facilities: a theatre, an exhibition hall, the House of Students, a Learning Lab, a series of physical activity and relaxation facilities including an Olympic-size swimming pool, etc. More than 60 student associations also contribute to making the campus a vibrant community on a daily basis.
Open to the world with over 400 international partner universities in 70 countries, Paris Nanterre University has also developed numerous partnerships with the surrounding community and socio-economic stakeholders, mainly related to its areas of expertise and to its lifelong learning programs.
5,600 and more international students
45 research centres
17 % international students
40 % of international students in Ph.D. studies
4 campuses
8 faculties
800 and more researchers